Alaska Hunting Guides & Outfitters
Join us on the adventure of a lifetime in beautiful remote Alaska.  An unforgettable journey awaits you in Americas Last Frontier.  The Alaskan backcountry is an untouched wilderness that will test your limits and exceed your expectations.
My name is Mike "Buck" Bowden. I have over forty years experience in the guiding industry. I believe in the words "fair chase", these are much more than just a marketing slogan to me.  I have lived my life and built my business on that motto.
All of our hunts use traditional methods, whether it is spot and stalk or calling and observing. The "old ways" are proven effective and still work.
Buck Bowden, Master Guide
Reviews
"Buck is and honest outfitter. The excellent guides Buck sets up for his clients make sure that the hunt is safe and successful." – Jack Russell 2019 Sheep Hunter

"Thanks Mike for making my dream hunt come true. Real happy with my sheep and grizzly. Glad I picked you as my outfitter! Can't thank you enough!" – John Pennington 2016 Sheep/Grizzly Combo

Guided Alaska Big Game Hunts
Select your own adventure. We offer single and multi-species hunts anywhere from 10 to 18 days in length. All of our hunts are one-on-one client to guide ratio, providing you with the utmost determination and effort from any of our seasoned guides/outdoorsmen. Your safety and enjoyment of your once in a lifetime adventure is paramount. Any of Alaska's big game can be hunted with us: Dall sheep, Moose, Brown/Grizzly or Black Bear, Caribou, Wolf or Wolverine. Each of these trophy specimens is available in our hunting areas.
Lodge Hunts, Float & Tent Camps Hunts
Choose between a comfortable hunt out of our remote fly in only lodge, a remote spike camp, or perhaps an adventurous float hunt down one of Alaska's rivers. All of these options are amazing and will leave you wanting more! Each option offers something different and is why we have so many repeat clients; they want to see Alaska in each of the ways we have to experience it. Our areas are very remote and have no road access. Producing a high probability of not seeing another soul other than your guide for your time in the field.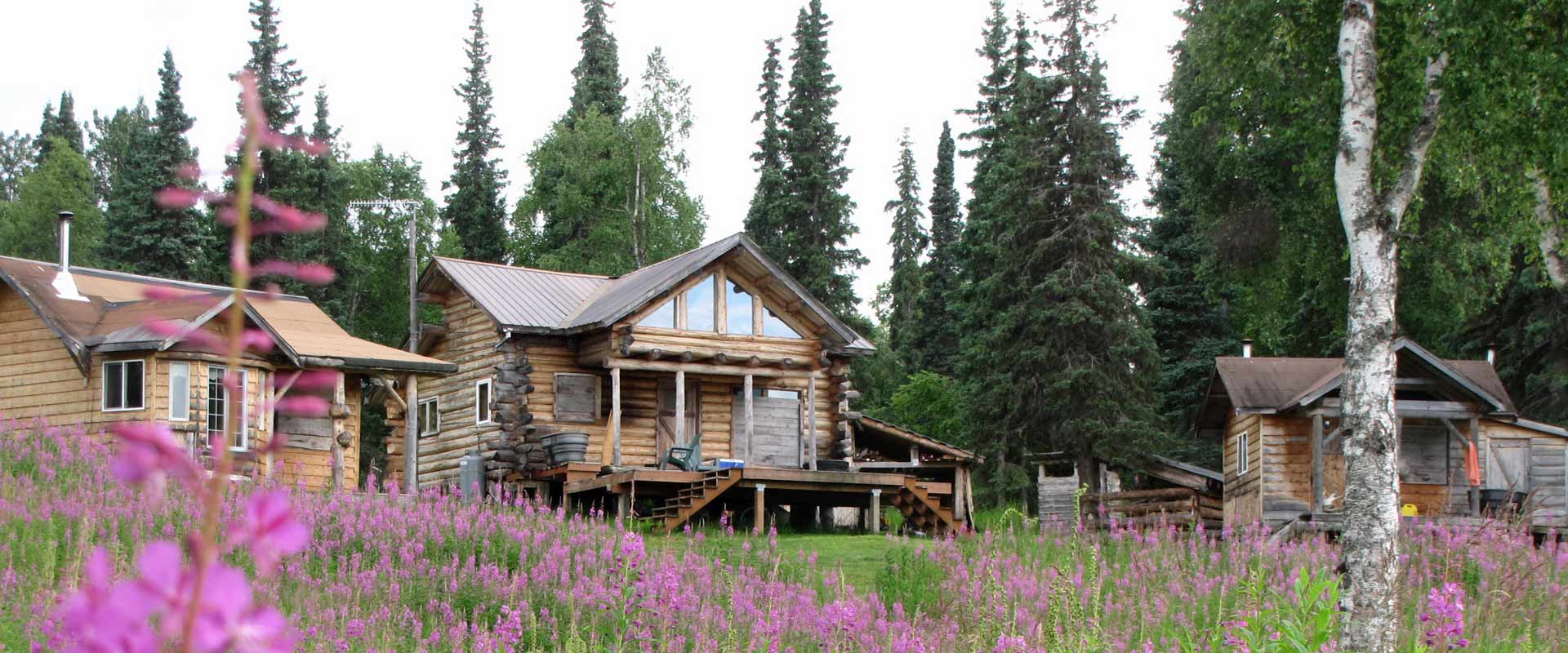 ULTIMATE ALASKA WILDERNESS EXPERIENCE
Make a memory of a lifetime on a Alaska guided hunt or Eco-Tour adventure with Hidden Alaska Guides & Outfitters. Book your Alaska adventure of a lifetime with us today!
Rifle and Bow Hunts Available
We welcome Bow and Rifle hunters respectively; we have camps that the hunting opportunities lend themselves to each discipline. We have taken animals in the past that have scored well into both Boone & Crockett as well as Pope & Young.
Alaska Eco-Tour Adventures
We offer a true wilderness experience; the unspoiled vastness of Alaska is something that cannot be put into words. You will end up miles and miles from the nearest house, road or fence.
Cell phones, honking horns and the stresses of work and "normal" life will be forgotten as soon as you step off the raft or out of the super cub and onto ground that has scarcely seen human footprints.
Relax next to a campfire and listen to the river as it runs by, sounds of trumpeter swans and leaves rustling in the breeze knowing that you have hunted hard that day and you are truly living. Living Alaska style, these memories are going to last a lifetime.
Whether you have hunted Alaska many times or are planning your trip of a lifetime we feel that we have something you would truly enjoy and cherish forever. Alaska is calling. Will you answer?
If you would like to schedule an Alaska wilderness adventure call us today and let us help you plan it.
Call To Book 907 378-2676