Alaska Bear Hunting
We offer many different Bear hunting opportunities: If a Brown or Grizzly Bear is what you seek let our experienced guides help you find your quarry. We hunt Brown Bears in the spring and the fall each year. Brown Bears can be hunted out of the lodge, by float trip or as part of a multi-species longer hunt. If you are a do it yourself type of individual we can set you up for success and a chance at taking up to 3 different Black Bears.
Many consider Alaska Brown Bears as North America's most dangerous game. They are the largest predator on the continent weighing up to 1,200 pounds and some standing over 10' tall. While Alaska Fish and Game consider Brown and Grizzly Bears the same animal most hunters and record books do not. Our hunt opportunities have areas that hold both sub-species. Grizzlies are often seen on our sheep and caribou hunts as well as out of one of our interior moose camps. They can be taken on a multi-species hunt, or targeted specifically if you would like.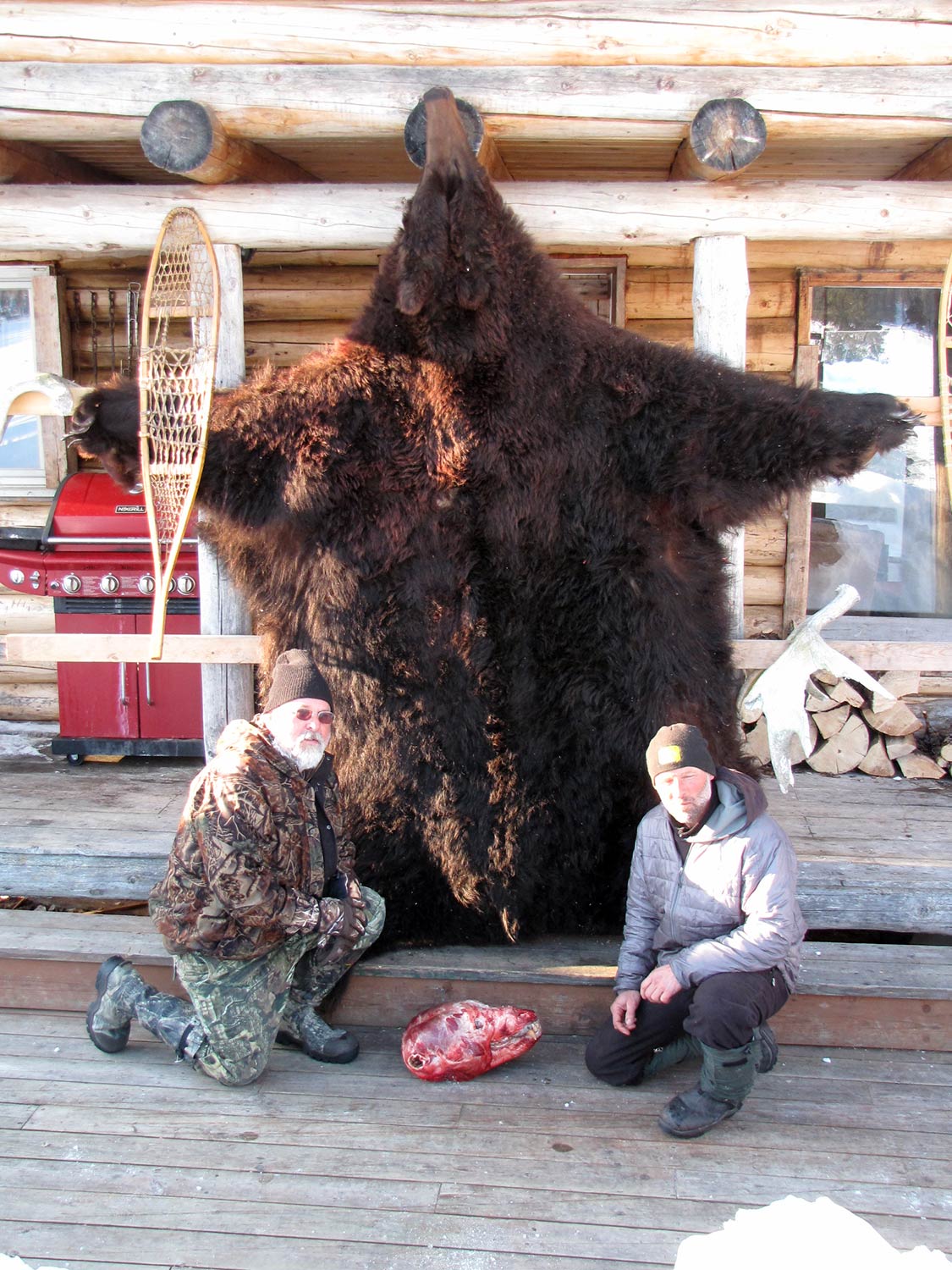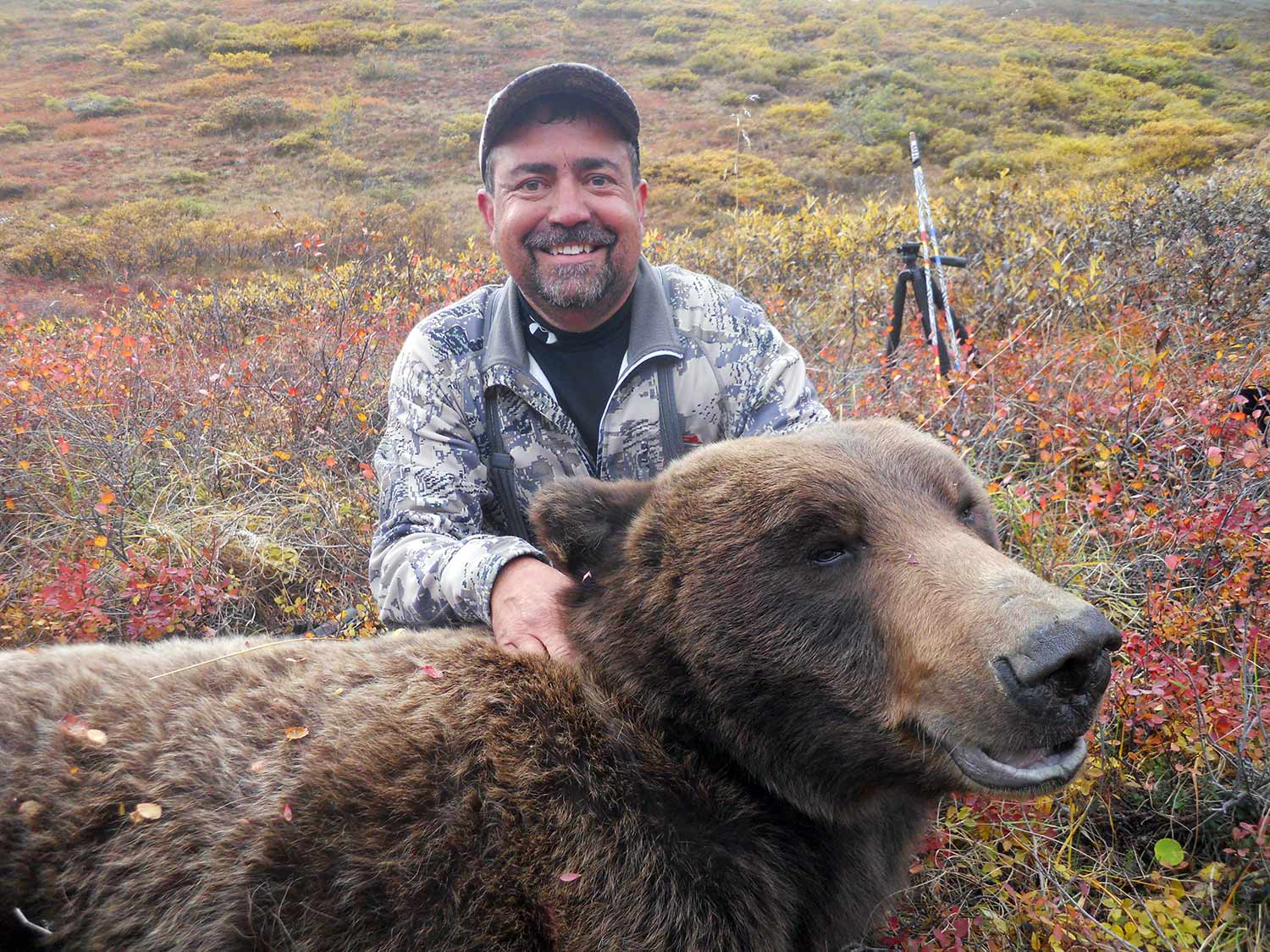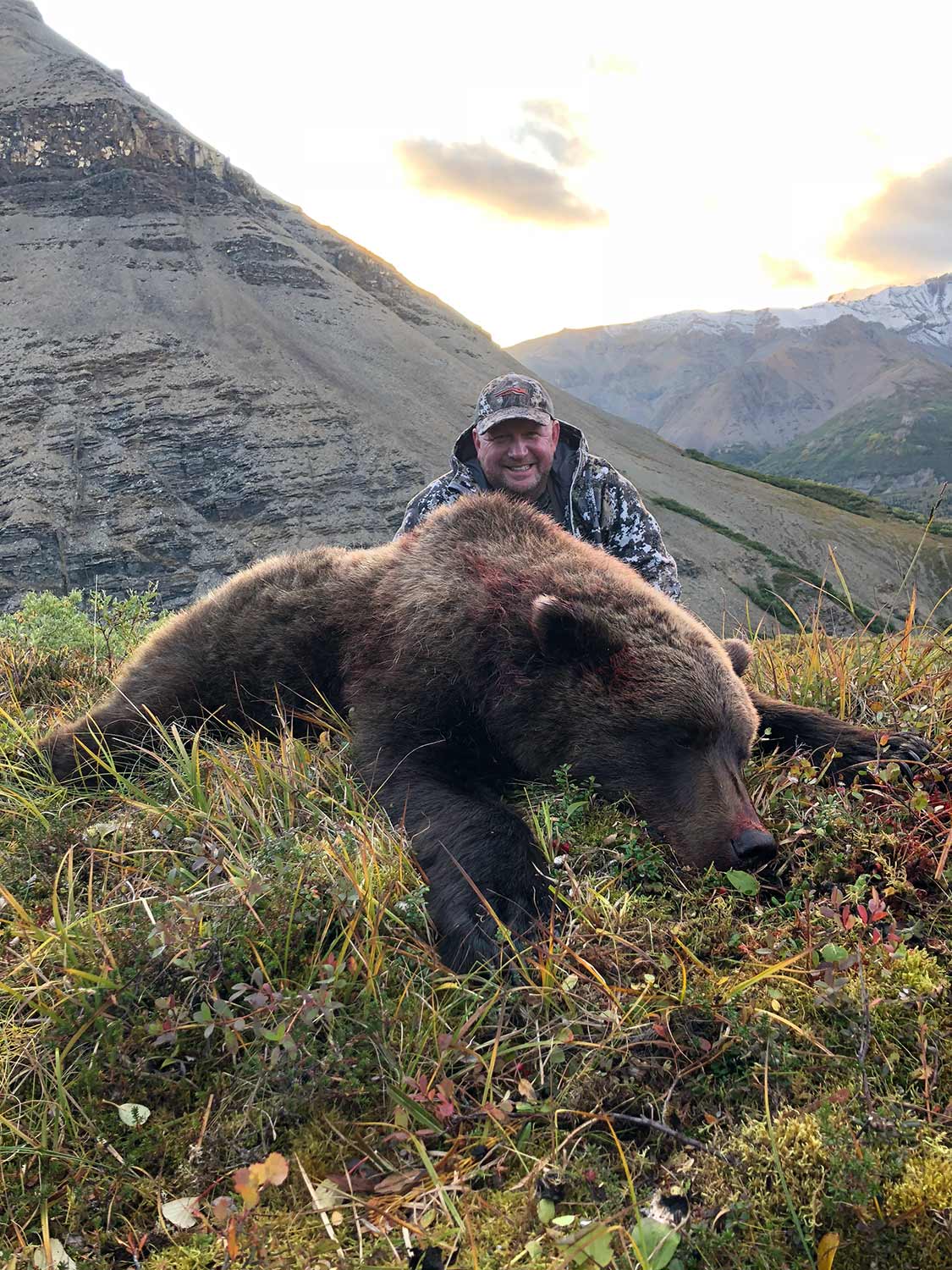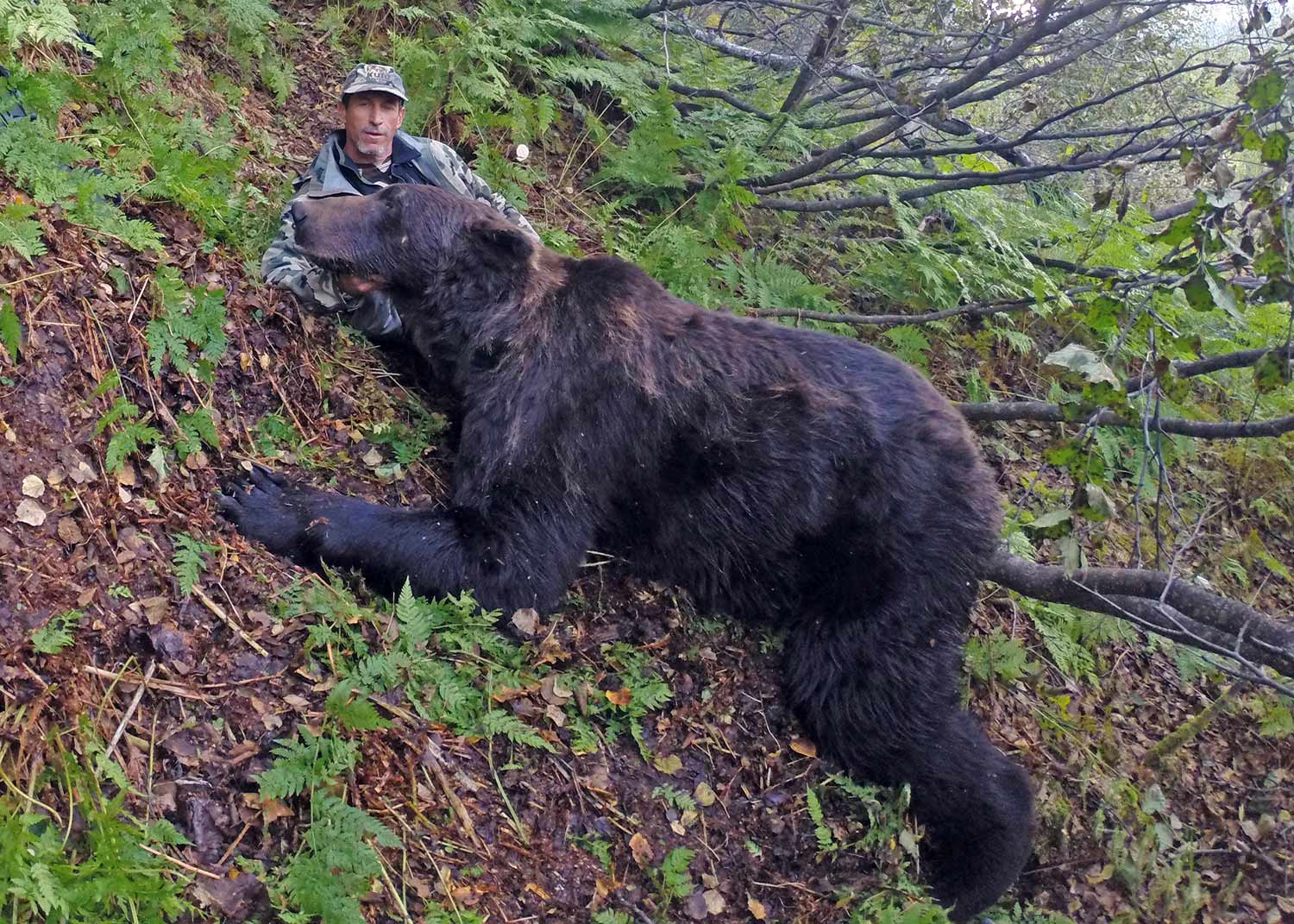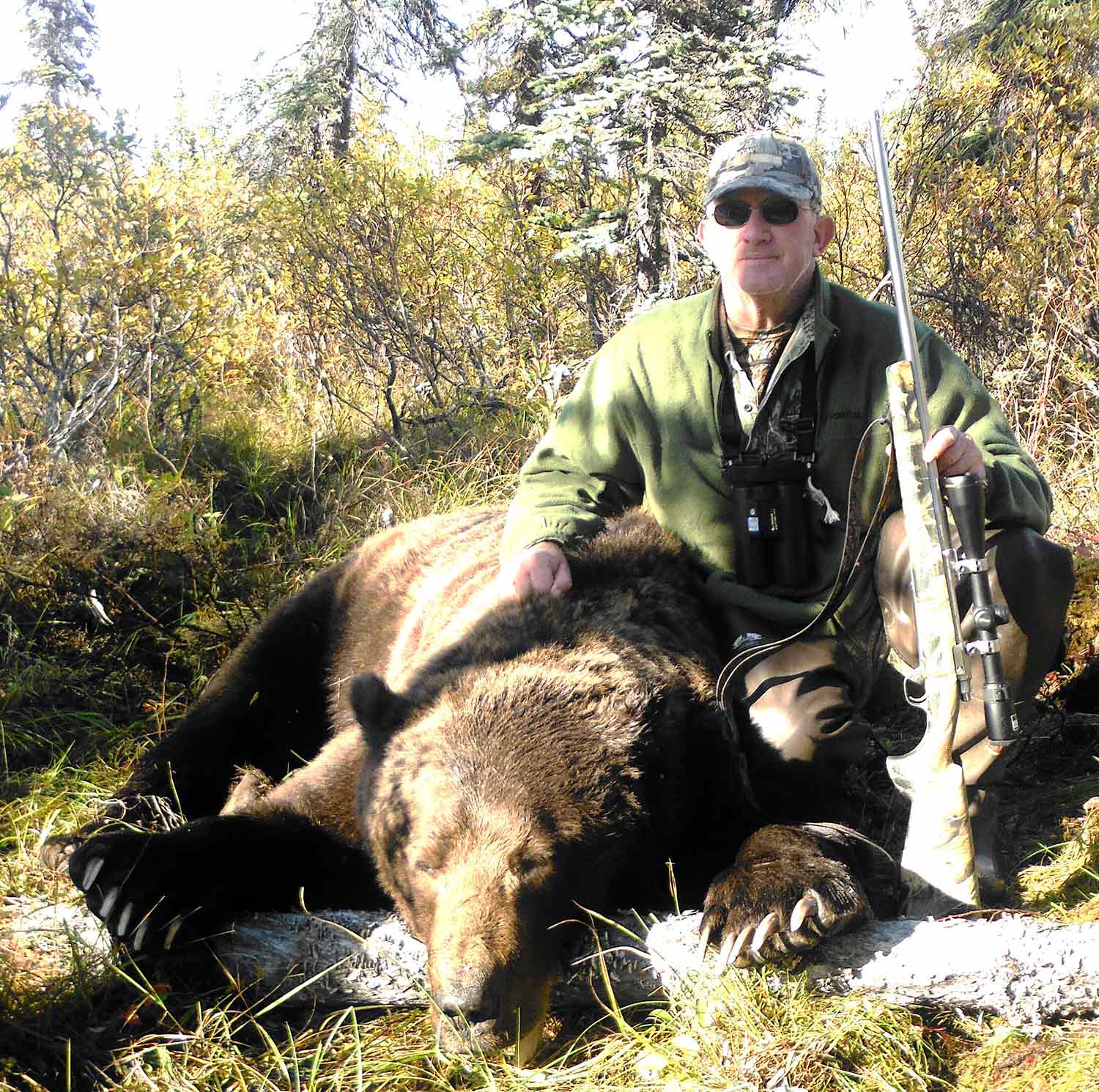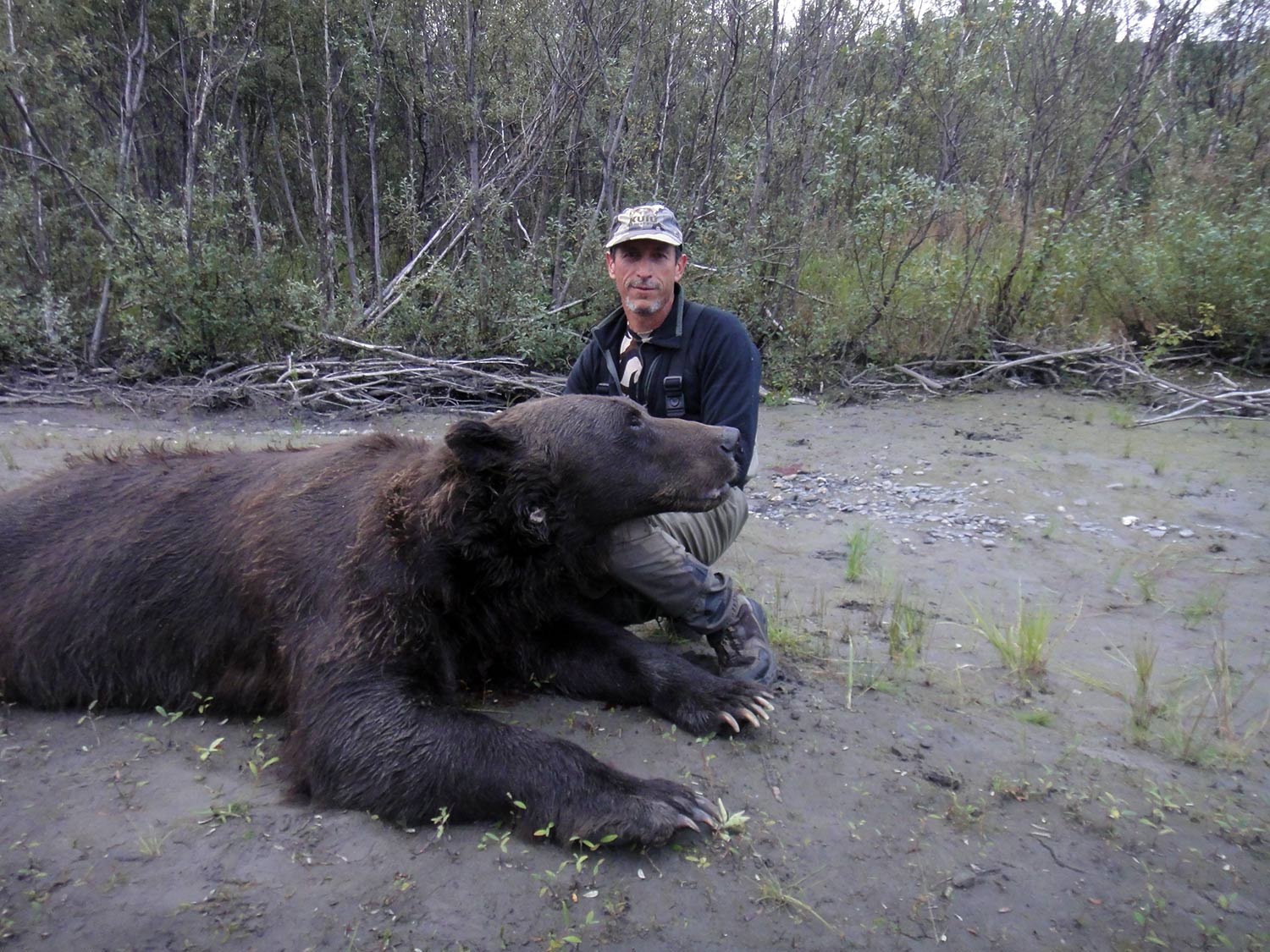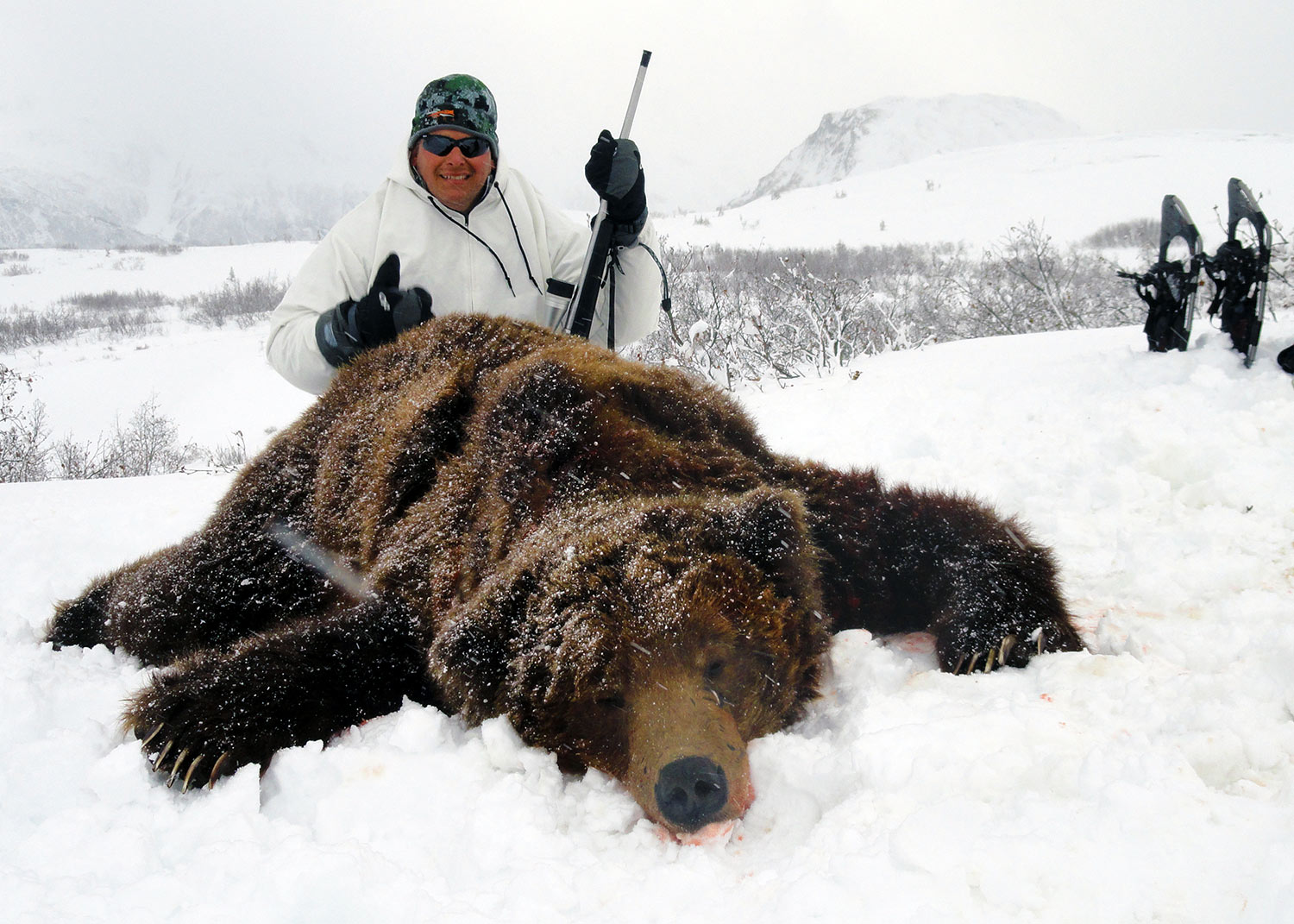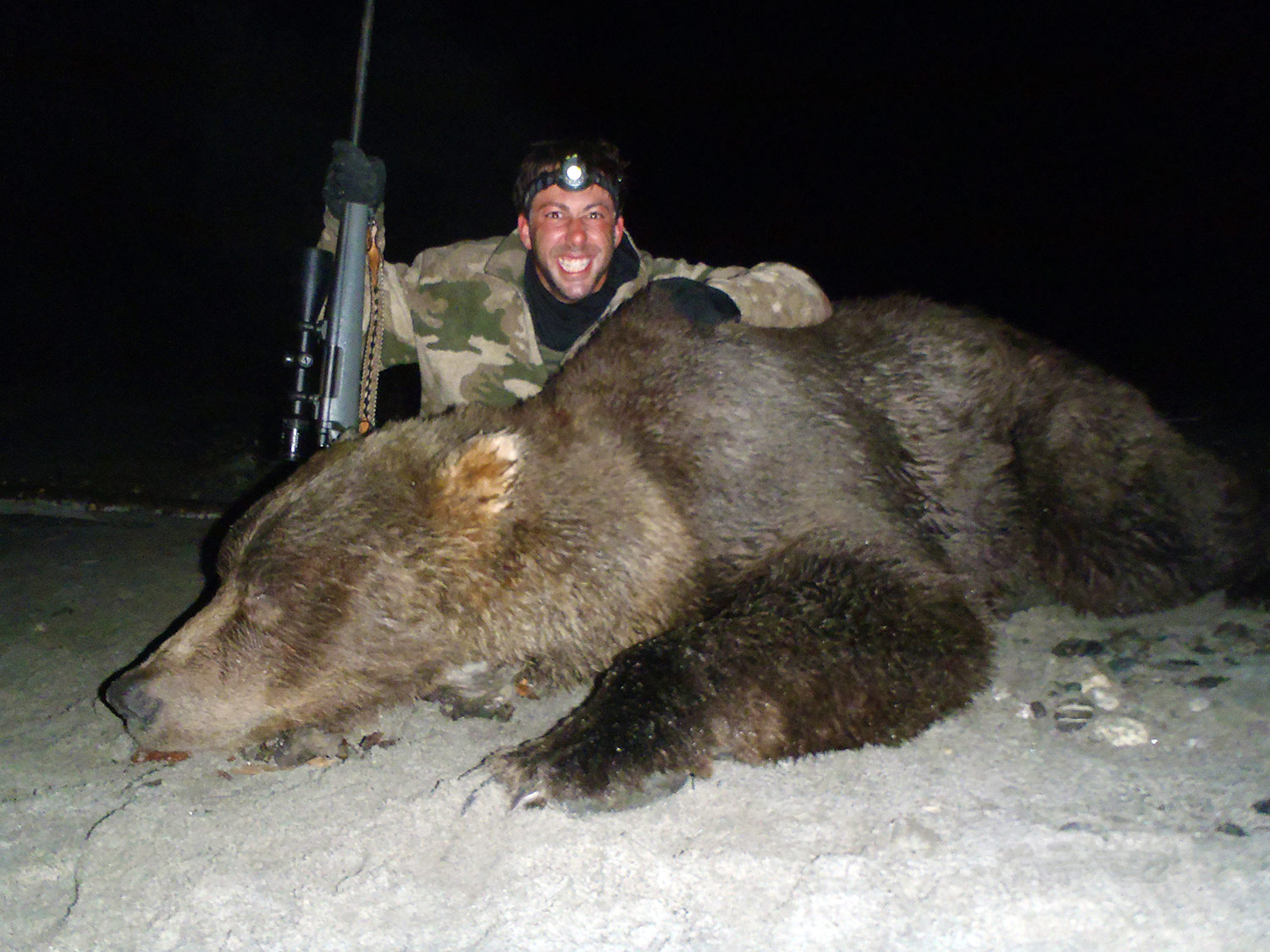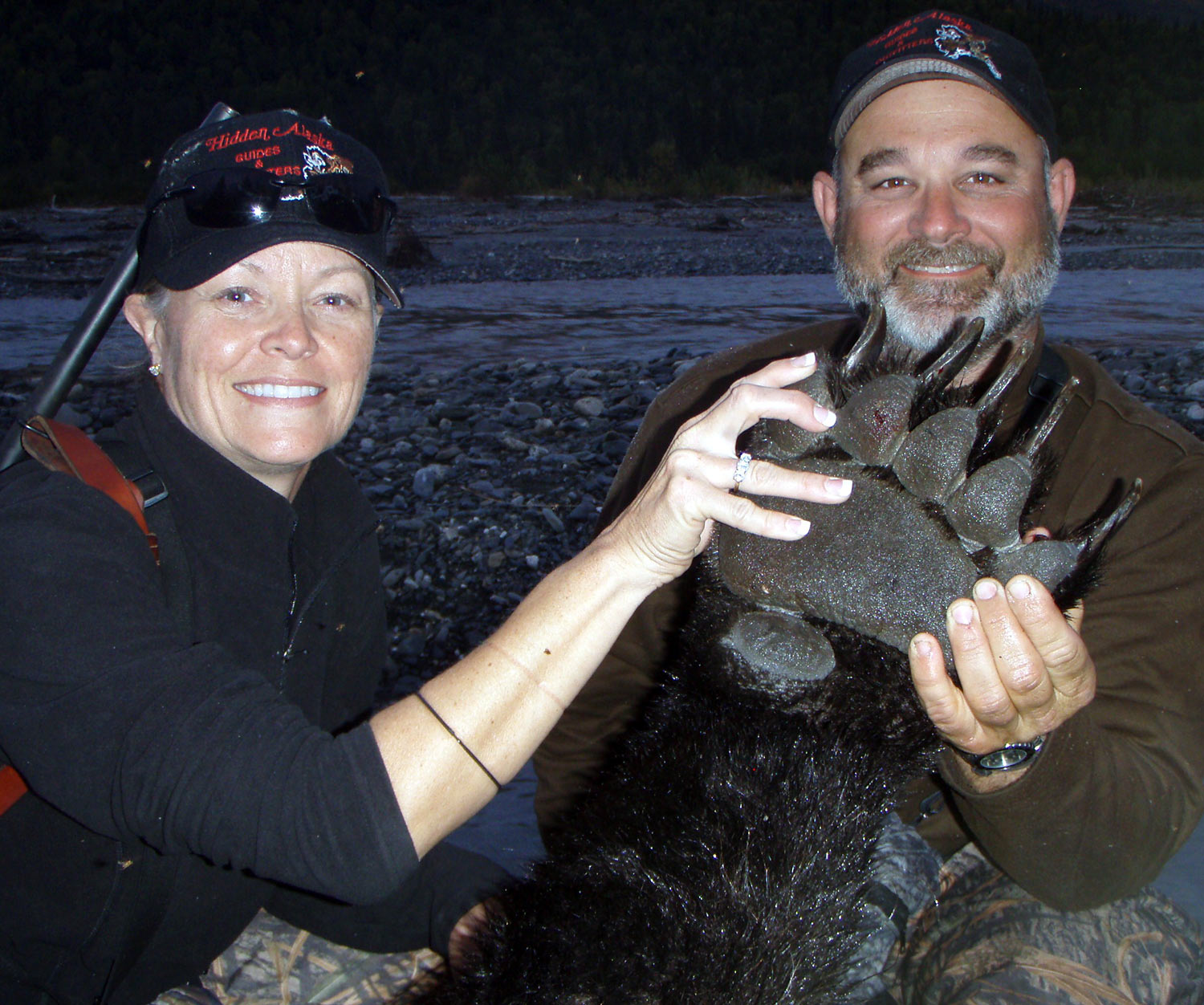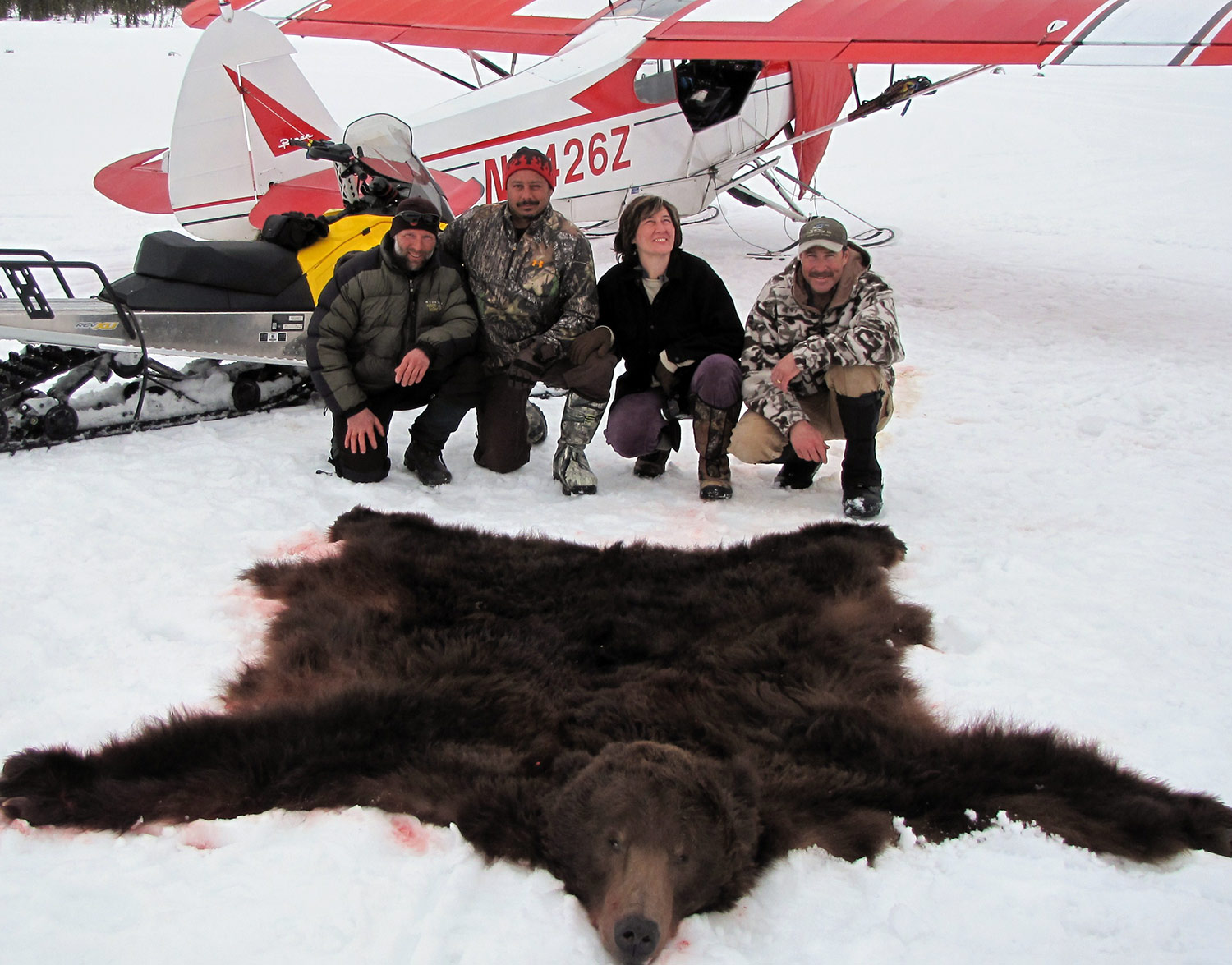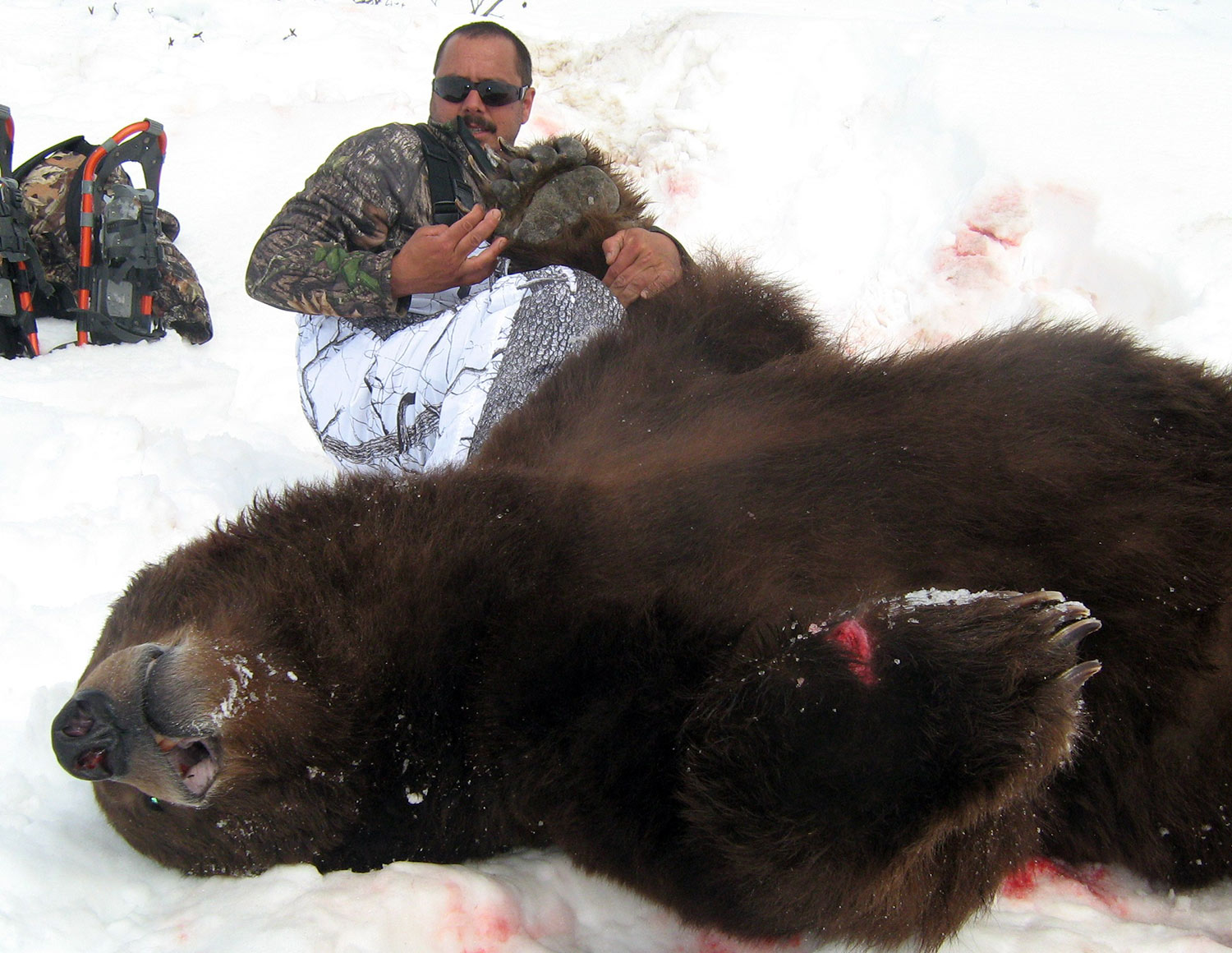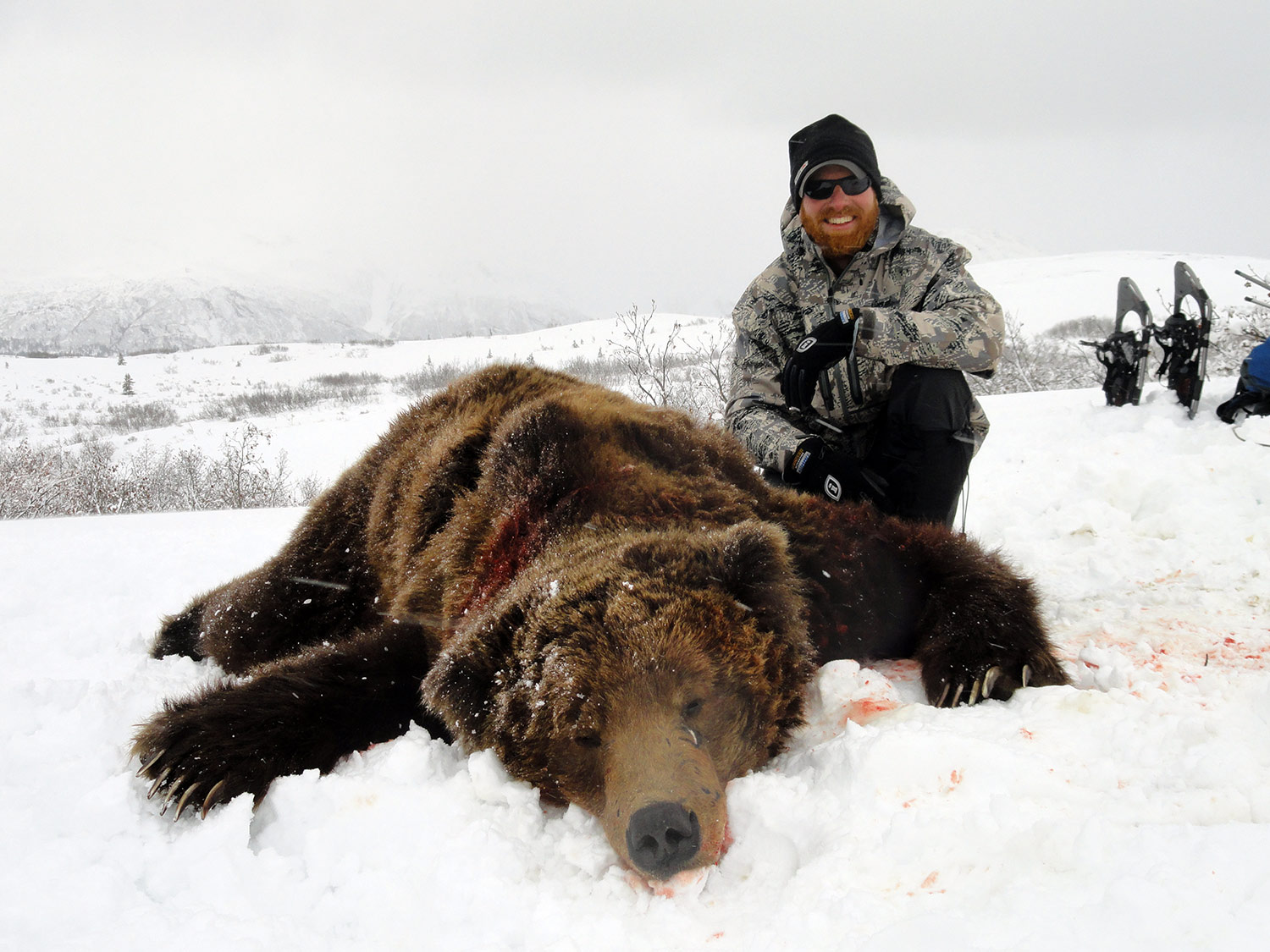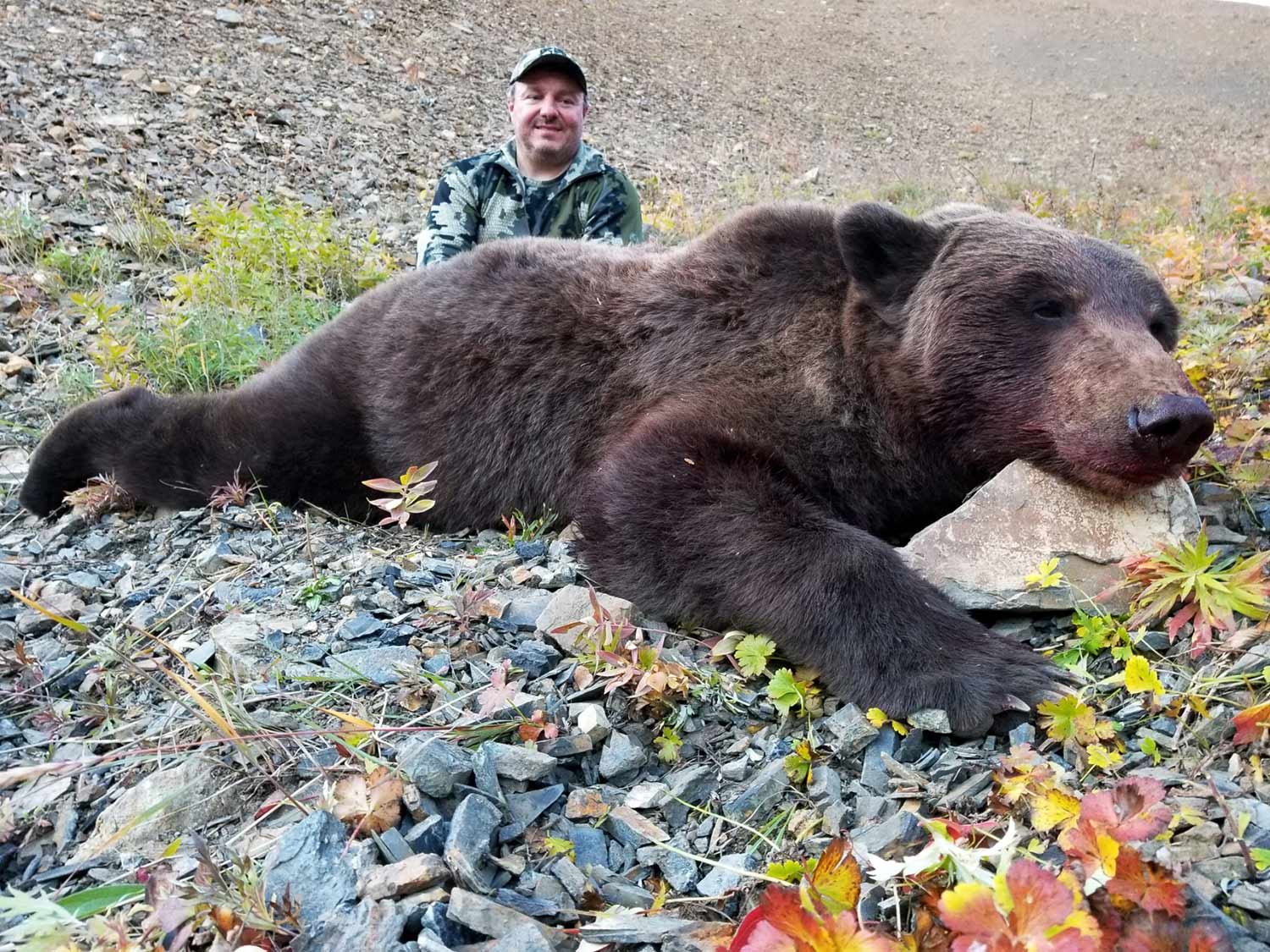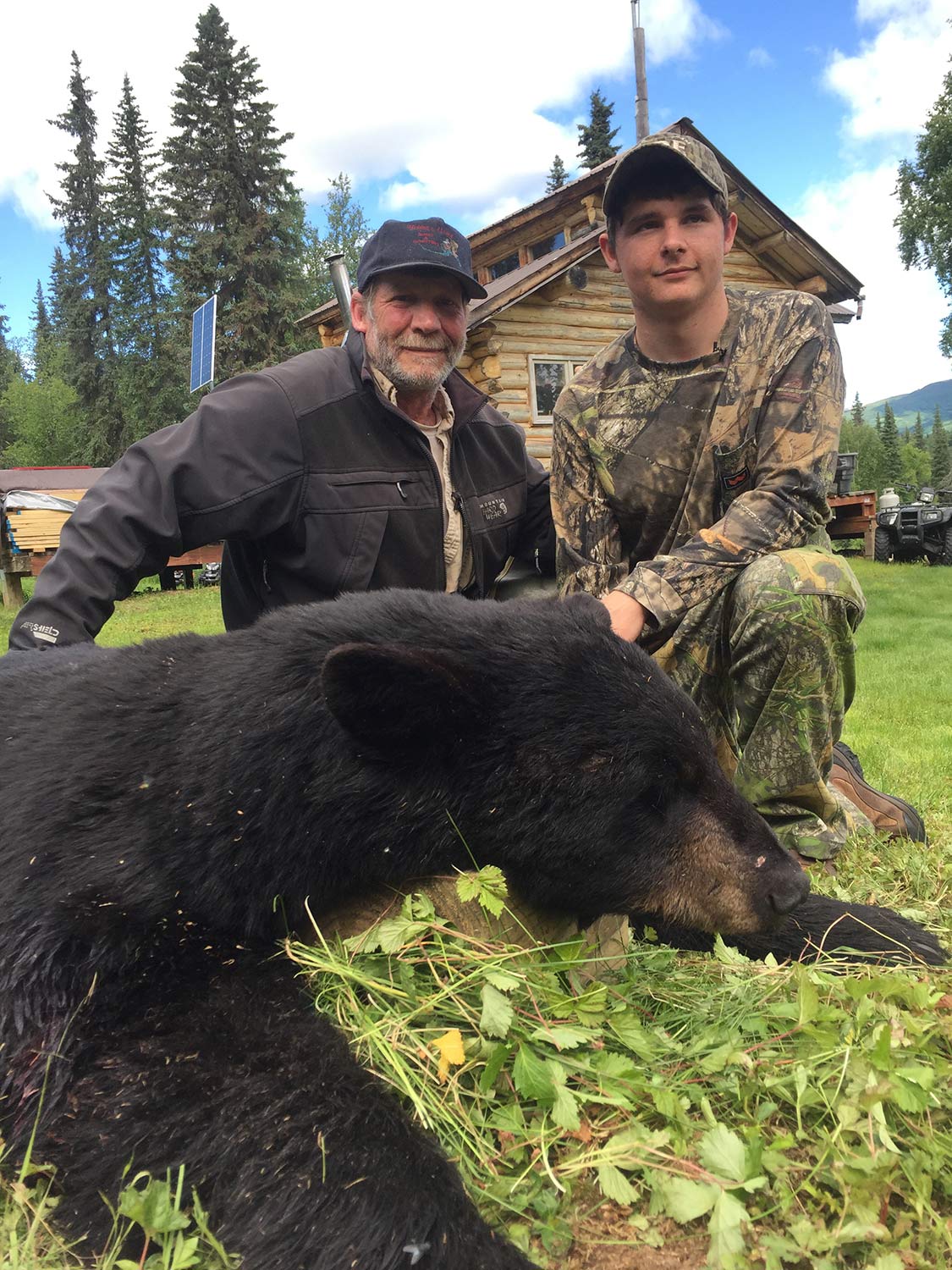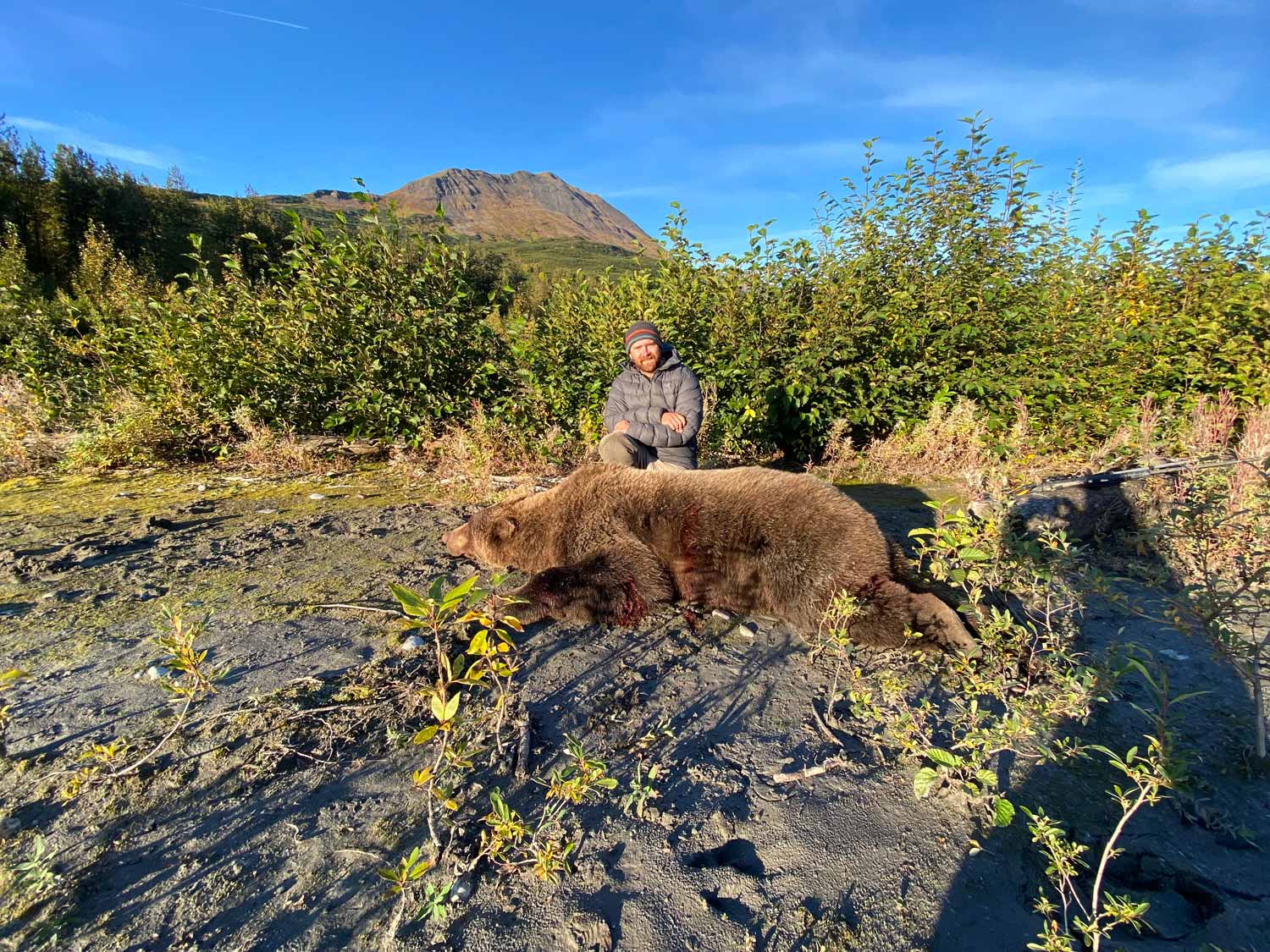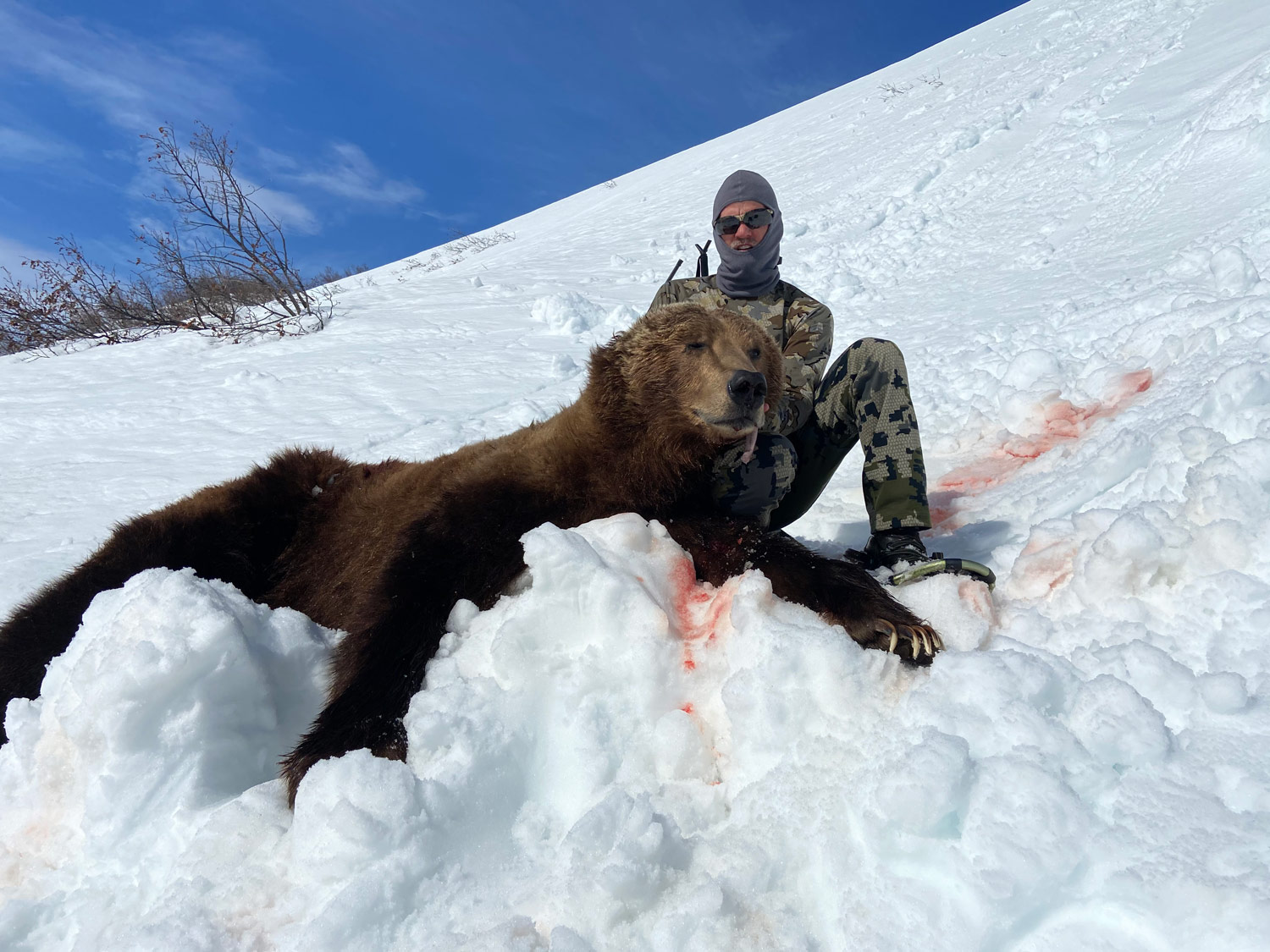 Brown/Grizzly Bears:
Float hunts are a favorite for hunters seeking a brown bear. Our salmon filled rivers have an abundant bear population. It is not uncommon to see 20-30 different bears on a float trip during salmon season. Fishing for your dinner is an added optional bonus on these trips. Silver, red and king salmon all swim and spawn in our rivers. Arctic grayling, rainbow trout and artic char are also a blast on a fly rod.
Lodge hunts are common for our returning clients, although you don't have to be a returner to enjoy our amazing rustic lodge. In the spring your day may start out with a healthy portion of "Buck's famous flapjacks" and some bacon and eggs. From there you will jump on a snowmachine and head into the hills to find a beautiful boar just waking up from a long winters nap. Bears this time of year have an amazing hide and make for incredible trophies.
In the fall hunting out of the lodge you can use a four-wheeler and get up above tree line to spot and stalk a beautiful silvertip brown bear munching on the blueberries that litter the hillsides. Or perhaps you will check on the remains of your successful moose hunt and see if a brown bear has claimed it as their own.

Black Bear:
Black Bears can be abundant in all of our hunting areas. We strongly suggest that all of our fall hunters add a black bear tag before heading out into the field.
If you are a do it yourself type of hunter we offer all-inclusive lodge based Black Bear hunts. You will get flown in by Master Guide Buck himself, you will stay at the lodge or spike out if you wish. All food will be cooked or packaged for your excursion.
Black Bears are plentiful out of the lodge and can be found on the hillsides above eating the fresh green sprouts of the spring or the blue berries in the fall. A minimum booking of two clients are needed for this DIY type of hunt for safety reasons.
Alaska Black Bear Hunting Adventure
Call To Book 907 378-2676